Management Team
Lynn A. Peterson
President, Chief Executive Officer, and Chairman of the Board
Mr. Peterson was a co-founder of Kodiak Oil & Gas Corp. ("Kodiak") and served Kodiak as a director (2001-2014), President and Chief Executive Officer (2002-2014), and Chairman of the Board (2011-2014). Whiting Petroleum Corporation acquired Kodiak on December 8, 2014. Mr. Peterson has over 30 years of industry experience. Mr. Peterson was an independent oilman from 1986 to 2001 and served as Treasurer of Deca Energy from 1981 to 1986. He graduated from the University of Northern Colorado with a Bachelor of Science in Accounting.
James P. Henderson
Executive Vice President Finance and Chief Financial Officer
Mr. Henderson joined the executive team at SRC Energy in August, 2015. He is the former CFO of Kodiak Oil and Gas Corp. and he brings over 25 years of oil and gas industry financial reporting and management experience to the Company. Prior to Mr. Henderson's time at Kodiak, he spent 17 years at Western Gas Resources and its successor, Anadarko Petroleum Corp. He holds a Bachelor's degree in Accounting from Texas Tech University and a Master of Business Administration degree from Regis University in Denver.
Michael J. Eberhard, P.E.
Chief Operating Officer - Operations
Mr. Eberhard is a petroleum engineer with over 35 years of experience with Halliburton Company and Anadarko Petroleum Corp. He has focused on unconventional and horizontal well completions for the past ten years and has authored several papers for the Society of Petroleum Engineers. He has a Bachelor of Science in Mechanical Engineering from Montana State University and is a registered professional Petroleum Engineer in Colorado.
Nick A. Spence
Chief Operating Officer - Development
Mr. Spence has garnered over 25 years of industry experience focused in North America both on shore and off shore. Prior to joining SRC Energy in October 2015, Mr. Spence was employed by Anadarko Petroleum Corp. for a total of 15 years in various engineering and management roles, including Engineering Manager of Rockies Region drilling and Completions Engineering Manager. Mr. Spence holds a Bachelor's of Science in Petroleum Engineering from Colorado School of Mines.
Cathleen M. Osborn
General Counsel
Ms. Osborn's background includes over 30 years of corporate and transactional work in the energy industry. Prior to joining Synergy in 2015, Ms. Osborn served as Deputy General Counsel for Whiting Petroleum Corporation, and as General Counsel for Kodiak Oil & Gas Corporation. Ms. Osborn received her Juris Doctor degree from the University of Denver School of Law, where she served as an associate editor of the law review.
Jared Grenzenbach
Chief Accounting Officer
Mr. Grenzenbach served as Vice President of Corporate Audit for Fidelity Investments from September 2012 until joining the Company in May 2016. From January 2010 until September 2012 he was the Director of Internal Audit for Cloud Peak Energy and from October 2003 until December 2009 he held various positions at Cimarex Energy Co. including Director of Financial Reporting. Mr. Grenzenbach began his career at Deloitte & Touche LLP. He is a Certified Public Accountant and received a B.S. from the University of Northern Colorado.
Craig D. Rasmuson
Executive Vice President of Business Development
Mr. Rasmuson joined SRC Energy in September 2008 as its first employee and was responsible for assembling SRC Energy's acreage footprint in the Wattenberg Field. During the company's formidable stages he negotiated with land owners the surface use agreements for all of our pad site development and retained the third party service vendors who drilled and completed our wells. Mr. Rasmuson's duties vary from overseeing the daily drilling and completion operations to organizing all field operations. Mr. Rasmuson also coordinates all state and municipal permitting for our operations. He represents us in various capacities such as City and Town Council meetings securing memorandums of understanding (MOUs) and landowner leasing and surface use execution. He also represents SRC Energy in many speaking forums and marketing of SRC Energy's responsible development. Mr. Rasmuson has worked in the DJ Basin since 2006 and prior to joining SRC Energy he worked with DCP Midstream and PDC Energy.
Tom Birmingham
Vice President of Exploration
Mr. Birmingham's career spans over 40 years working both conventional and unconventional plays in the US Onshore region. Prior to joining the SRC Energy Team in November, 2015, Mr. Birmingham was employed by various independent energy companies, including HS Resources, Kerr McGee Corporation and Anadarko Petroleum, where he oversaw geological operations in the Wattenberg Field as Exploitation Manager and Senior Geological Advisor. Mr. Birmingham has published several papers for the Rocky Mountain Association of Geologists in addition to co-authoring others for the Society of Petroleum Engineers. Mr. Birmingham received a Bachelor of Science Degree in Geology from the State Univ. of NY, Oneonta and a Master of Science Degree in Geology from the University of Colorado.
Matthew Miller
Vice President of Land
Mr. Miller has nearly 30 years of experience in oil and gas asset management pertaining to land, mineral rights, leasing, title, and rights of way. For the past 16 years he has focused on the Wattenberg Field while working with Anadarko Petroleum Corp., Kerr McGee Oil and Gas and HS Resources. He holds a Bachelor of Science degree in Business Administration from the University of Colorado.
Brant DeMuth CFA
Vice President of Finance
Mr. DeMuth joined SRC Energy in October 2014. Prior to joining SRC Energy, he served as CFO of DJ Resources, a private exploration and production company focused on the DJ Basin. From 1992 until 2011, Mr. DeMuth held various senior portfolio management positions with institutional and mutual fund investment companies. He is a member of the National Association of Petroleum Investment Analysts and a member of the Colorado Society of Security Analysts. Mr. DeMuth holds an M.B.A. degree in oil and gas finance from the University of Denver, a B.S. in management from Colorado State University, and is a Chartered Financial Analyst.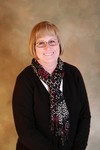 Valerie Dunn
Controller
Ms. Dunn has been the company's Controller since September 2008. Between 1982 and 1984, Ms. Dunn was a revenue accountant for Ladd Petroleum in Denver, CO. From 1984 to 2008, she worked for private oil and gas companies in the DJ Basin focused in the Wattenberg Field. Ms. Dunn holds a degree in accounting from the University of Northern Colorado.
Sandra Jacoby
HR Manager
Ms. Jacoby joined SRC Energy in August 2015. Prior to joining SRC Energy, Ms. Jacoby worked within the marketing team at P2 Energy Solutions from 2004-2006. Following P2, Ms. Jacoby was with Kodiak Oil & Gas Corp from 2006-2014. From there, Ms. Jacoby worked with Extraction Oil & Gas Corp as HR Manager. Ms. Jacoby holds a Bachelor's of Science in Marketing from the University of Wyoming and a Master's of Science in Global Energy Management from the University of Colorado.
Brian Macke
Director of Government Affairs
Mr. Macke is a Petroleum Engineer with over 30 years of experience in the oil and gas industry in both the private and public sector. He served as the Director of the Colorado Oil and Gas Conservation Commission for four years and Deputy Director of the agency for ten years prior to that. He has also been the VP of EH&S and Regulatory Compliance for Delta Petroleum Corporation and Regulatory Affairs Advisor for Chesapeake Energy Corporation. Mr. Macke holds degrees in Petroleum and Civil Engineering from the Colorado School of Mines.